The Midterms are over… What's Next?
Hang on for a minute...we're trying to find some more stories you might like.
The hotly contested 2018 midterms are finally over, all 435 House of Representative seats were up for reelection while only 35 seats in the Senate were contested. The gubernatorial races were contested in 39 US states which made the November 6th elections very important, especially for the 2020 cycle to come. The Republicans previously controlled the House but lost control as expected, the Democrats picked up somewhere between 25 and 35 seats to push just over the 218 seat majority.  However, the Senate stayed red and Republicans picked up 4 seats to extend their majority in the Upper Chamber. A majority of Americans will now be governed by Republicans as Democrats failed to win in Ohio, Florida and Georgia. These results confirmed that President Trump will be able to work with his Republican majority in the Senate to appoint Supreme Court justices, district court judges and other high level individuals.
In local news, Senator Ted Cruz narrowly defeated Democratic challenger O'Rourke by just over 2 points. The largely out of state funded campaign, noted for its grassroots emphasis, failed to overcome the sheer number of Republican voters in Texas. Collin Allred, ex NFL player, defeated sitting Republican Pete Sessions and Kay Granger (R) was reelected to the US House of Representatives. Greg Abbott (R) defeated Lupe Valdez (D) in the Texas Governor's race but the blue voters in Texas have hope for 2020.
"My hopes are that Beto does not give up. While he didn't win the U.S. Senate seat, he inspired so many Texans and flipped Tarrant County, Texas' biggest conservative county, which is huge. I feel as though he is being groomed for much bigger things and I am hoping to see him run for a seat in 2020," said Senior Lillian Scott.
At the end of 2018, the unknown is still looming. It's clear that the Republican Party is Trump's party, so what will the Democrats do in the next two years to slow the Republican agenda? Who will run in 2020? What are the House investigations going to reveal? One thing is for sure… nothing will stay constant and that's just how politics works.
About the Writer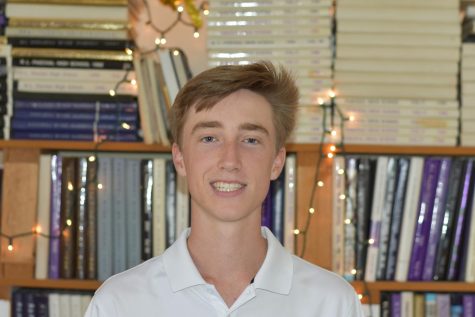 Keaton Christian, Managing Editor
Keaton Christian is a senior and this is his third year on the Pantherette. He is the managing editor this year and assists Hannah with day to day operations....