Taste 'n' See: The Best (and one of the only) Chicken and Waffles Place in Town
Hang on for a minute...we're trying to find some more stories you might like.
If you're a junior or senior (or maybe even a sophomore), you have second lunch and enjoy the benefits that having second lunch provides.  Fortunately for students, Paschal is surrounded by lots of options for eating out. A chicken and waffles restaurant dubbed "Taste 'n' See" recently opened this summer, and serves a variety of food from chicken wings and potato skins to peach cobbler.  
The restaurant is a medium sized sit down, nestled on the corner between Salata and Fruitealicious, about a five minute walk from Paschal and an even shorter drive.  Upon entering, you have to wait to be seated. Then you order off a menu that has a large variety for a chicken and waffles restaurant. The restaurant has a homey kind of feel, complete with pictures of famous musicians such as Elvis on the walls.  
I ordered: the classic waffle with two chicken tenders on top, the chicken quesadilla appetizer, naked party wings, potato skins, and the peach cobbler.  The portions were very large, and average cost per entree was $9.99. The waffle was very thick and sweet, and the chicken on both the tenders and the party wings was very salty and flavorful.  The chicken quesadilla was mediocre (understandably so because the focus of the restaurant is not quesadillas). The potato skins came loaded with bacon and cheese, but were a little dry. The crowning menu item that was ordered was the peach cobbler.  The peach blended wonderfully with the crust, and was heavenly to bite into. If you don't want a full meal, or maybe want something a little cheaper, definitely order the peach cobbler.
Overall, the food was good but a tad overpriced. I would not recommend going for lunch, due to the long wait time, so going around dinner time is your best bet. If you want somewhere to eat that brings back nostalgia from the diner age, Taste 'n' See is your place.  
About the Writer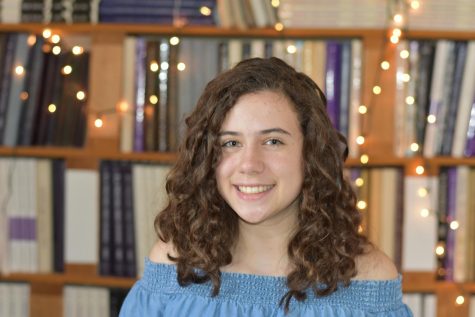 Mia Abbe, News Editor
Mia Abbe is a junior at Paschal, and this is her second year on the Pantherette Staff.  Mia also plays violin in the Paschal symphony orchestra. Outside...